ihvhope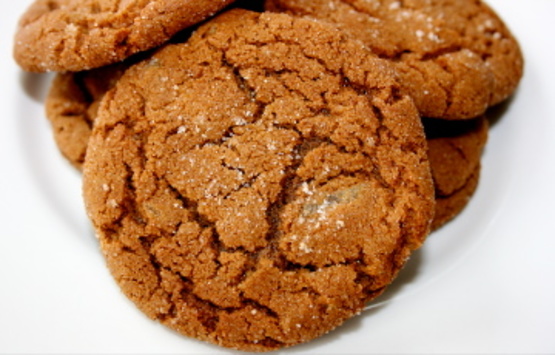 There are several gingersnap recipes on here but I've been making this recipe for sixteen years and every year my family and friends want me to make them. They have crystalized ginger and that's what makes them special. They take a little time to make but they're well worth it. I decided to post them here because I've come too close to losing this recipe one to many times.
Mix first six ingredients
Mix in crystalized ginger.
beat brown sugar, shortening, and butter in large bowl until fluffy.
add egg and molasses and beat until blended.
add flour mixture until just blended then cover and cool for one hour.
heat oven to 350 and roll in 1 1/4 inch balls and roll in sugar.
Bake until cracked for 12 minutes.