Annacia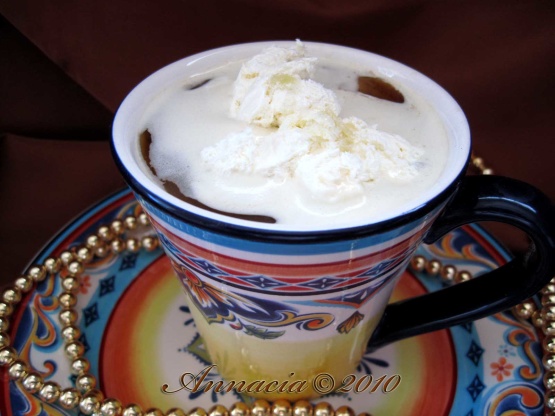 Make your own flavored coffee! So good!

Mmmmm, delicious! What a great coffee. I enjoyed this very much and it's so easily made with things that I always have on hand. I slivered a tiny piece of candied ginger and used it on top of the cream. Made for Comfort Cafe, Jan '10.
Mix coffee, orange peel, ginger, and cinnamon.
Put in coffee filter.
Brew according to directions for your coffee maker.
Pour into mugs.
Place cinnamon stick in each mug.
Put a dollop of whipped cream on top.