Gingerbread Spice Mixture
CoffeeB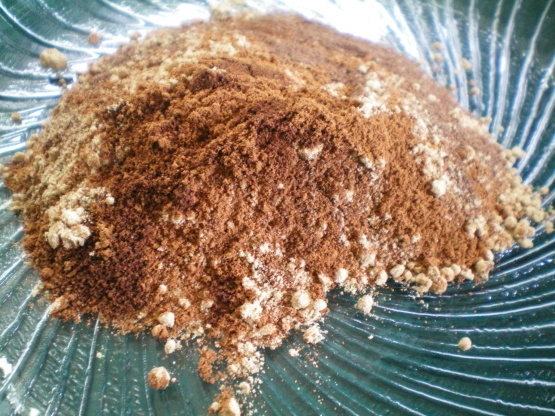 This is a versatile mix of spices that can be added to lots of other things -- yellow cake mix, pancake or waffle batter, ground coffee before brewing, scones, muffins, cookies, whatever you want to have a gingerbread flavor. I sometimes put some of this mix in an 8-oz jelly jar and give as a gift along with cookie cutters, some standard cake mixes, and a sampling of recipes. I also use this to season my pumpkin pies and butternut squash custards.
For standard size cakes (9x13 or two 8" rounds) use 5 tsp of the mix.
For a standard size cookie recipe (makes 2-3 dozen), use 4 teaspoons.
To flavor ground coffee before brewing, use 2 teaspoons.
For pancakes or waffles, use 2-3 tsp to flavor batter that is meant to make a dozen or so servings.
Experiment and try new uses!