Gingerbread People Cookies

I was looking for a lighter cookie to make for my office's holiday party and found this on the Cooking Light web site. These looked appealing for taste and presentation and lots of good reviews from CL subsribers.
Directions
Lightly spoon flour into dry measuring cups; level with a knife.
Combine the flour and next 7 ingredients (flour through cloves) in a bowl, and set aside.
Combine granulated sugar and butter in a large bowl; beat at medium speed of a mixer 5 minutes.
Add molasses and egg white; beat well.
Add flour mixture to sugar mixture; beat at low speed until well-blended.
Divide dough in half, and shape each half into a ball, and wrap in plastic wrap.
Chill 1 hour.
Preheat oven to 350°.
Working with 1 half of dough at a time (keep remaining half chilled until ready to use), roll the dough to a 1/8-inch thickness on a heavily floured surface; cut with a 2 1/2-inch boy or girl cookie cutter.
Place gingerbread cookies 1 inch apart on baking sheets coated with cooking spray.
Arrange currants on cookies as buttons.
Bake at 350° for 8 minutes.
Remove from pans; cool on wire racks.
Combine the powdered sugar, lemon juice, and vanilla in a small bowl.
Spoon into a decorating bag or a heavy-duty zip-top plastic bag with a tiny hole snipped in 1 corner of bag, and decorate as desired.
Reviews
Most Helpful
My wife wanted to make Gingerbread cookies this weekend, so I went to my standard back-up plan and found this recipe. We enjoyed this recipe very much. It's tasty, fairly easy to make, and(most importantly) fits into our diabetic lifestyle diet. Well done justcallmetoni!

I pride myself on serving the husband healthy food that he does not know is healthy. That being said, when I made these, the husband wasn't that excited about them. So, I didn't tell him they were what he likes to call "chick food," and made a full-fat batch as soon as these were out of the oven. All of the cookies taste exactly the same! Thanks for such a great cookie recipe! I had to give it four stars because I had to fight with the dough (it was a little hard to roll out). And it turns out the husband doesn't usually like gingerbread - the man likes gingerSNAPS. So, these don't lack flavor. They taste just like gingerbread cookies should. :)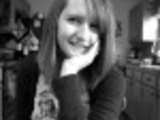 These are such delightful cookies!! They're perfectly spiced, they're easy and fun to make, and they're even low in fat (only 1/4 teaspoon of butter per cookie!)! I scaled the recipe down to 24 servings; and used whole wheat pastry flour and sodium-free baking powder. And I skipped the icing (...I had powdered sugar on my shopping list--twice-- and forgot to get it both times...maybe I can remember to get some by Christmas?! lol!!). I can hardly wait to make these during the holidays--my great-nephew will love them! Thanks so much for sharing this recipe, toni--it's definitely a keeper!!