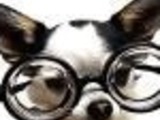 Served in combination with lemon sauce and/or whipped cream, these are a delightful dessert or a breakfast splurge. Courtesy of Room at the Inn B & B in Colorado Springs.
Directions
Sift together the dry ingredients.
Beat egg well.
Add milk, beat in molasses, then canola oil. Mix in dry ingredients until smooth.
Using a quarter cup measure, spread pancake on preheated griddle and cook until golden brown.
Turn pancake to finish other side.
Reviews
Most Helpful
Great pancakes! I wouldn't change a thing, and I am an obsessive recipe tweaker. I ate them with maple syrup, but they would be great with whipped cream and a fruit sauce.
This is a fantastic taste! My fiancee LOVES gingerbread, and when I served these, he was ecstatic! The only problem I had, is they didn't get very fluffy, but maybe I just didn't cook them right. But this is really delicious, and a great dinner tonight!
What a fantastic addition to our Christmas breakfast!!! Followed recipe to the "T", but didn't have the egg... (used them all for my frittata!!) Absolutely to die for. Great recipe, definitely a keeper! ;)