katii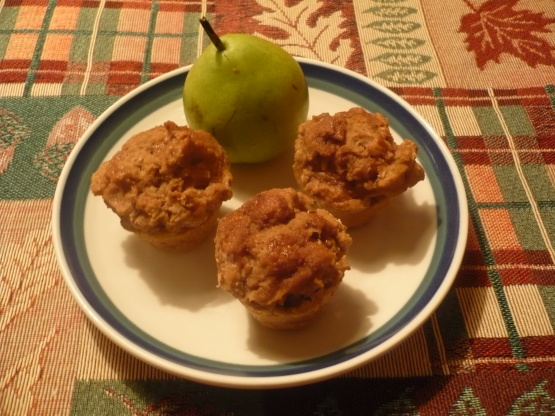 Gingerbread for breakfast? Why not! Serve with whipped cream cheese.

A very good muffin. Recipe works fine. For my taste, I did make a few changes: I used whole wheat flour, and two apples. Next time I will cut the molasses just a little, add three apples (I like lots of apples!) and a bit more spice. This is absolutely typical of me, I usually like less sugar and more spice than most recipes have.
Preheat oven to 375 degrees F.
Place cupcake/muffins papers in muffin pan.
Mix dry ingredients.
Add chopped fruit.
Mix wet ingredients and add to dry.
Mix well.
Spoon into muffin papers until 2/3 full.
Bake for 20 minutes or so.