Gingerbread Dough for House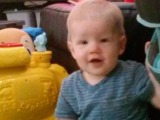 This was a recipe for a Gingerbread house that my mother helped my sister make for a class project. It is time comsuming and can be fun to do as a family. The Gingerbread house is also a wonderful decoration around the Holidays.
Directions
FOR SNOW: 1 cup confectioner's sugar, 1/2 egg white and 1/2 teaspoons lemon juice.
You can use M&M candies, peppermint candy, Bassett's Licorice, gummy bears, Smarties and a lot of imagination.
GLUE: melt sugar in a large frying pan, and dip the edges into the sugar and put together with mating part - very quickly.
Directions:.
Heat sugar, molasses, butter and spices in a pot on low heat.
Pour in the milk and let the mixture cool.
Mix the baking soda into the flour and the flour mixture into the liquids.
Make the dough.
Sprinkle some flour on top and cover with towel or plastic wrap.
Place in refrigerator for 24 hours.
While dough is sitting, design a house and cut out the walls, roof, doors, windows chimney etc. Out of cardboard.
Turn on the oven to 350 °F.
Roll out dough (not too thin!) and place cardboard pieces on top of dough and cut around the edge into wanted shapes.
Bake until golden brown for about 12-15 minute.
Put the house together and decorate.
Reviews
Most Helpful
this was great. My family loved them
I just tried using this recipe to make a gingerbread house... it turned out rly good; easy and tasty too! i just cut out the shapes, letting them cool and then going to decorate and construct it, lol! anyways, the reason why i tried your recipe was because i didnt have any more eggs, and i didnt want ot go out in the storm! also, i didnt use ginger, personal preference. overall, great recipe! thanks! happy holidays!!!