Prep 12 mins
Cook 20 mins
Directions
Line eight 2 1/2 inch muffin cups with paper bake cups.
In a medium mixing bowl stir together th flour, baking powder, ginger, cinnamon, soda, and salt.
Set aside.
In a small mixing bowl stir together the egg white, molasses, water, and oil.
All molasses mixture to dry mixture, stirring just until moistened.
Bake in a 350 degree oven for 15-20 minutes or until cupcakes spring back when pressed lightly in center.
Remove from pan.
Serve warm, or cool on a wire rack.
Most Helpful
I doubled this recipe and made a cake instead because I was out of muffin cups. It turned out a bit dry, which may be due to the lack of egg yolks (not sure), but it did taste good. I iced the cake with a brown sugar icing. I would make it again, and experiment with the wet ingredients a bit to up the moisture.
After reading the reviews about dryness, I did change the recipe some. I tripled it, needed 24 cupcakes. Also used 1/4 cup brown sugar (maybe a bit more next time). Used whole eggs, not just whites, added allspice also. Baked up beautifully in 15 min. No dryness at all.. Will be my go to for Christmas baking.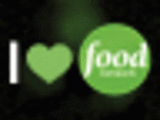 cool!