Gingerbread Coffee (Press Pot)
Annacia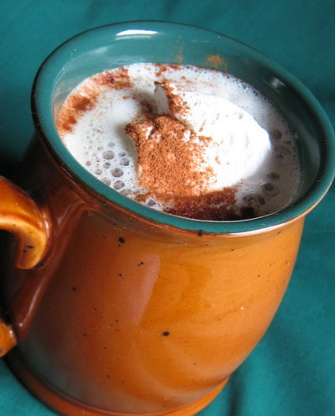 I make this in a French Press, but could be made with drip coffee. For hot milk, I use a glass milk-frother. Heat milk in microwave and use plunger to froth lightly. Strain milk into coffee, remove lid, and put some foam on top of coffee.
Top Review by Sloth
Pretty good coffee, but I would use a little less cinnamon if you are going to make this, it over powers a lot of the drink.
Put all ingredients, except water and milk, into a 12 oz. press pot. Add boiling water. Stir with chopstick or handle of wooden spoon.
Put lid on pot and brew 4 minutes.
Press plunger and pour coffee into large cup.
Add hot milk to taste.
To make with drip coffee: Brew coffee and stir in spices and molasses. Strain into cup.