Gingerbread Bread Pudding
katew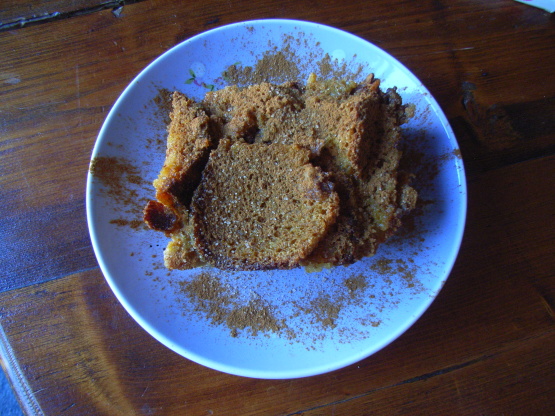 The original of this slightly tweaked recipe was found in the 2009 cookbook, Gingerbread.

I made this recipe with leftover gingerbread. I think it would have been better if I had torn the bread into chunks. There was not enough " pudding" for my taste but the flavor was very good.
Preheat oven to 350 degrees F & butter a 1 1/2 quart baking dish.
Lay the gingerbread slices, overlapping, in the prepared dish, then sprinkle the dried cranberries over the slices.
In a large bowl, whisk together the eggs, milk, heavy cream, granulated sugar, brown sugar, cinnamon, ginger, salt & vanilla extract, then pour this mixture over the gingerbread, gently pressing the pieces of cake into the custard, before setting the baking dish aside for 10 minutes.
Set the bread pudding on a baking sheet & bake for 30 to 35 minutes or until it is puffed & golden.
It can be served hot, at room temperature or cold.