jewelsf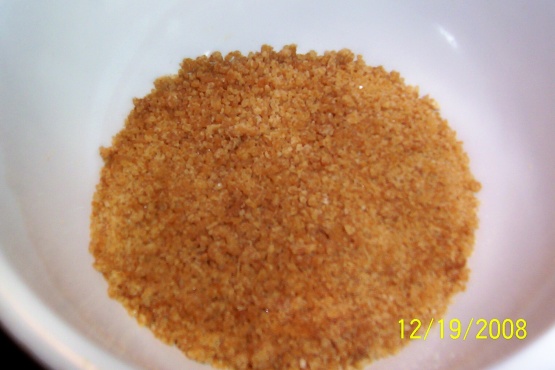 This is a ginger-flavored sugar for coating candies, topping baked goods, etc. it has a strong ginger flavor, which may be altered to taste by modifying the amount of ginger used. I am using it to coat truffles but the uses are endless! The ginger must be fresh ginger and should be grated very finely (a microplane is best).

Had in mind making some truffles for one of the monthly gatherings I host, & then I saw this recipe just waiting for me to tag it! I enjoyed making this sugar ~ so easy to prepare, & then I got to do the grinding, which is something I also enjoy but don't do enough of anymore! Anyway, your recipe was a delight to make, but the truffles turned out as wonderful little tasties, thanks to your recipe! [Made & reviewed for one of my adoptees in this fall's round of Pick A Chef]
Preheat oven to 200 degrees F. Mix sugar and ginger together in a bowl, and spread out in a baking dish to a layer about 1/4 inch thick. Heat in oven for only about 5 minutes, just long enough for the ginger and sugar to begin to melt together but not long enough for it to become a total liquid. Remove from oven and stir well to mix. Leave out to cool and dry, it will take about 24 to 48 hours for it to dry completely. Stir occasionally to assist in the drying process. Once totally dry and crunchy, grind it to the desired texture using a mortal and pestle or even just the back of a fork.