Demelza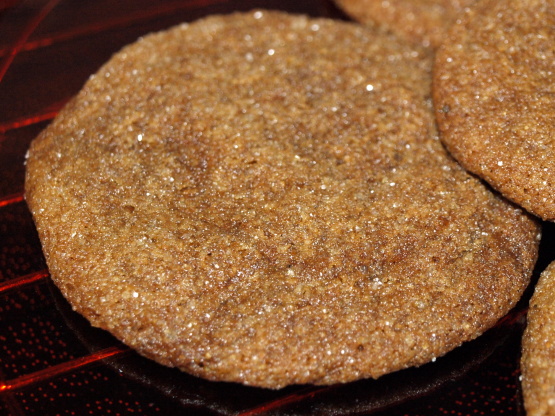 A friend of mine gave me this recipe years ago. It makes a wonderful soft chewy ginger cookie. You could add some finely chopped candied ginger to it if you wanted. I don't flatten these, but I use my KitchenAid stand mixer, so the dough is softer. I do chill the cookies about 10 minutes before baking them. This is another cookie that would be great to use for an icecream sandwich.
Cream butter & sugar, add molasses.
Mix in egg.
Add flour, baking soda, salt & spices.
Mix till well combined.
Roll tablespoon size balls in sugar.
Place 12 cookies on parchment lined cookie sheet (flatten if dough is not too soft).
Bake at 375 for 10 - 15 minutes (10 for a softer cookie, 15 for a crisp cookie).
Cool on wire rack.
Store in airtight container.