luvmybge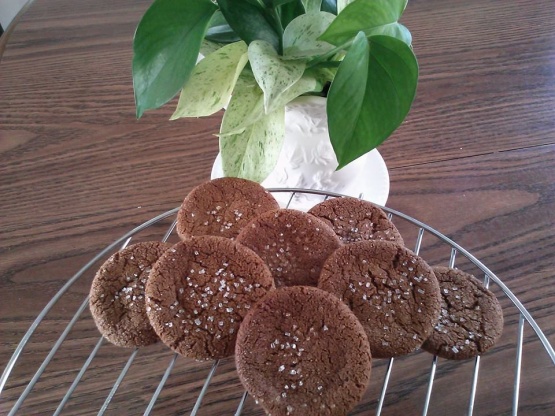 Nabisco's version of this old favorite cookie may not be as big a seller as its much-cloned Oreo. Heck, it's not even close. But if you're a ginger snap fanatic, this recipe will give you a killer clone of the cookie giant's store-bought version that you can whip up in a...uh...snap. And if you're watching the fat, four of these cookies check in with a total of around 2.5 grams of fat. I like to add a touch of fresh ginger to this cookie dough. I also refrigerate the dough overnight to make it easier to scoop. I found this recipe at Top Secret Recipes.

Cookie made as listed is just sweet, no zingy ginger flavor. I added at least a tablespoon of freshly grated ginger and there is no way it could make 10 dozen cookies. There was just over 3 cups of batter. You have to make them smaller than bite sized to get that many.
Preheat oven to 350 degrees.
Cream together the sugars, molasses, shortening, butter, egg, and vanilla in a large bowl. Beat with an electric mixer until smooth.
In another large bowl combine the flour, baking soda, ginger, salt, cinnamon, and cloves.
Pour the dry mixture into the wet mixture and beat while adding the water. Continue to mix until ingredients are incorporated. Refrigerate dough until easy to handle.
Measure a heaping teaspoon of dough at time. Roll the dough into a sphere between the palms of your hands then press the dough onto the cookie sheet. At this point you can roll in granulated sugar if desired. Flatten to about 1/8-inch thick.
Bake cookies for 10-14 minutes or until edges begin to brown and cookies are crispy when cool.
Makes 120 (10 dozen) cookies.