3 Reviews
Very nice, very tender scone, not overly sweet and the ginger adds a wonderful note. I minced mine very fine so that the ginger bits did not impinge on the texture/mouth feel. Thanks, swissms!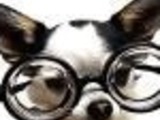 Very light and VERY tasty! Good enough on their own without jam or honey. Loved the candied ginger pieces. I used the food processor to cut up the ginger and then added the dry ingredients and butter and processed until crumbly, then put that in a bowl and mixed in the wet ingredients by hand. Dough was easy to roll out.

Absolutely delicious. I cut the recipe back for 8 scones and the dough was too soft to cut (not all recipes adapt well to size changes) but I didn't want to ruin what I had with working in more flour. I sprayed a baking dish with Pam and loaded it in reducing the oven temp to 350F and ended up baking it for about 30 mins. It came out wonderful and I couldn't be more pleased with the flavor and texture. It's not too sweet (I used Splenda) nor is the ginger overpowering. A wedge with afternoon coffee was a delight.

Ginger Scones - the Inn at Little Washington