Big C.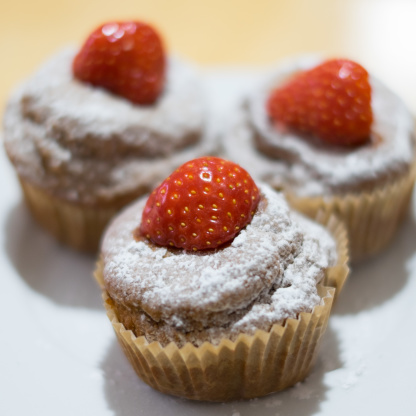 Adopted recipe. The ginger is very nice. Tasty but not too sweet (add some sugar if you like your muffins sweeter). Makes a large recipe but they freeze well (or you can make one third of the recipe to get just one dozen muffins).
Cream together margarine, salt and molasses in a large mixing bowl.
In a separate bowl, combine dry ingredients and raisins.
Mix together milk and eggs in another bowl.
Add dry ingredients to creamed mixture alternately with milk mixture.
Place in well-greased muffin tins.
Bake at 400 F for 20 minutes.