Sageca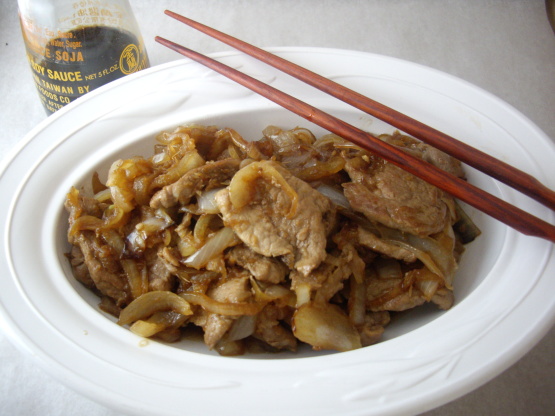 DH and I have made this dish for dinner on several occasions and think it is delicious. It is another winner from Keiko O Aiko's "Easy and Healthy Japanese Food for the American Kitchen." What really makes the dish is the sliced onions--don't be afraid to use more!! One thing to watch out for is that the thin chops tend to dry up quickly and the sauce reduces quickly, which can leave you wanting for more sauce. We have also used thick chops with great results. I should mention that I always use reduced sodium soy sauce (I prefer San-J Tamari).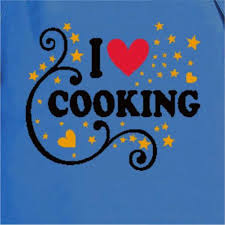 Top Review by Sageca
If you are a ginger lover this is for you; 5*plus. Great flavour with those caramelized onions. I love my new ginger grater;it went very well. I added a bit of garlic and made it with pork tenderloin; melts in your mouth. My husband was very happy with this one. Thank you so much for sharing.It will be a repeat recipe in this house.
Grate ginger and press to extract 2 Tb of juice. Mix all sauce ingredients in a small bowl and set aside.
Sprinkle pork evenly with salt.
Heat the oil in a frying pan over high heat and saute the pork slices on one side until each is a light brown color. Then turn and saute on the other side to the same light brown color.
Once all the meat is lightly browned, add the onions.
When the onions become transparent, add the sauce and mix.
Continue to cook the meat, onions, and sauce on medium to high heat until the sauce thickens. Once the sauce thickens and is evenly mixed with the pork and onion, the dish is ready.
Serve on a plate with your favorite side vegetable, such as steamed broccoli or fresh tomatoes.