Ginger Pineapple Jello Mold
Annacia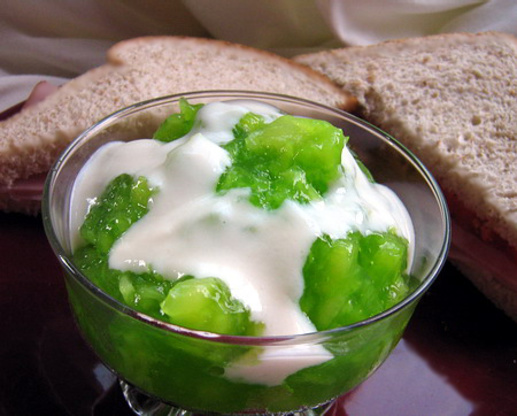 This is lovely with a nice ham dinner. Don't use fresh pineapple or fresh ginger - the enzymes will prevent the gelatin from setting. And for a summer variation: I added one heaping cup of blueberries to the mix when I added the pineapple (left out the ground ginger), yummy! **and ingredients/directions slightly changed to address the consistency issue mentioned by reviewer - it should set better in a mold now!

This is a very good jello salad. The bit of added ginger is just noticeable and supplied that something different, I used sugar free Jello and ginger ale for a diabetic friendly dish. This is so good in the summer heat (105 F today) that you could almost make it the whole meal. Thanks MA for this one.I have to add that while mine set to my satisfaction it was a soft set that would not have held a moulded shape.
Drain pineapple, reserving juice in a measuring cup.
Stir boiling water into gelatin in large bowl at least 2 minutes until completely dissolved.
Add ginger ale to the reserved pineapple juice making about 1 to 1 1/4 cup of liquid. Stir the ground ginger into this liquid.
Stir the reserved pineapple juice, ginger ale & ginger into the jello.
Refrigerate about 1 1/4 hours or until slightly thickened (consistency of unbeaten egg whites).
Stir in pineapple (& blueberries if doing summer variation!). Pour into a 5-cup mold.
Refrigerate 4 hours or until firm. Unmold.