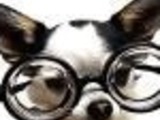 Made with ginger-infused vodka, this is a very elegant cocktail.
170.09 g vodka (ginger-infused)
85.04 g simple syrup
85.04 g pear liqueur
354.88 ml ice
1 pear, ripe
14.79 ml superfine sugar or 14.79 ml granulated sugar
Directions
Chill four martini glasses.
Peel, core and slice the pear.
Combine the vodka, syrup, liquer, ice and lime juice in a cocktail shaker and shake vigorously.
Dip the rims of the chilled glasses in the sugar.
Pour the cocktails and garnish the glasses with pear slices.
Reviews
Most Helpful
This is a fall favorite. Everyone I serve it to loves it. It is beautiful with a thin slice of mini pear in it.