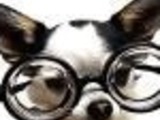 Made with ginger-infused vodka, this is a very elegant cocktail.
Directions
Chill four martini glasses.
Peel, core and slice the pear.
Combine the vodka, syrup, liquer, ice and lime juice in a cocktail shaker and shake vigorously.
Dip the rims of the chilled glasses in the sugar.
Pour the cocktails and garnish the glasses with pear slices.
Most Helpful
This is a fall favorite. Everyone I serve it to loves it. It is beautiful with a thin slice of mini pear in it.