Ginger & Orange Rutabaga (Yellow Turnip or Swede)
ChefLee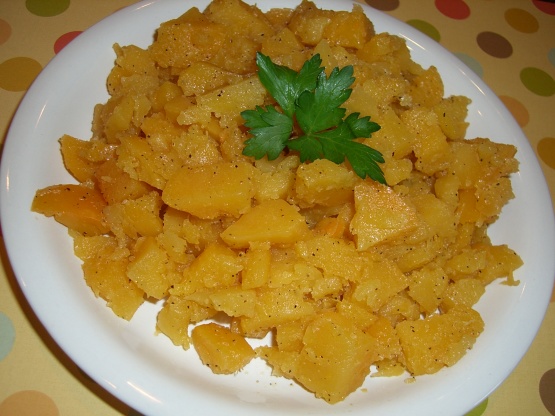 Rutabagas are an under rated veggie - there are so many ways you can serve them - I love the touch of ginger with fresh orange juice used in this recipe. Not bad for calories either

Bergy, this takes the lowly turnip to a new high! I used a teaspoon of freshly grated ginger and the butter. I too, loved the orange flavour, perhaps it would be good with a little fresh orange zest?? A good one Bergy!
1

medium rutabaga, peeled, diced 1/2 inch dice (apprx 3-4 cups)
1⁄4 teaspoon ground ginger

2

tablespoons fresh orange juice
salt & pepper
Cover& cook the rutabaga until tender apprx 20 minutes.
Drain& Mash, stir in remaining ingredients Serve HOT.