Rita1652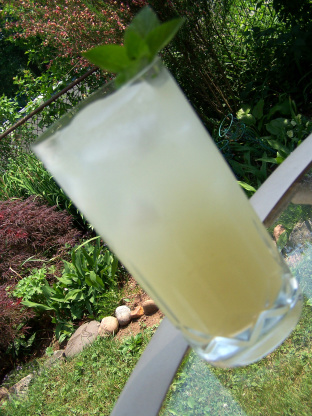 A refreshing Caribbean drink from Trinidad.

This recipe is wonderful! We love ginger and dont' think it is overly gingery. We keep a bottle of this concentrate in our refrigerator at all times. When preparing the actual drink, we follow the recipe but use Fresca instead of Sprite. The grapefruit tastes so goooood with the ginger/lime. And like another reviewer said - we sometimes add some rum or vodka to the drink. Another good use - We add a small squirt to our yogurt/pineapple/papaya smoothie in the mornings. Sometimes, I add a splash to my mango/pineapple relish over seared ahi. YUM!!!
Mix the 1 cup of water with the ginger and squeeze through a strainer to get ginger concentrate.
Add sugar and lime juice.
Stir until all the sugar is dissolved. (If you like it sweeter you can add more, to taste, at this point.).
Pour into bottles and refrigerate. Chill well.
When ready to serve, add a teaspoonful of concentrate to chilled water or sprite and mix well.
Serve garnished with a mint leaf.