teresas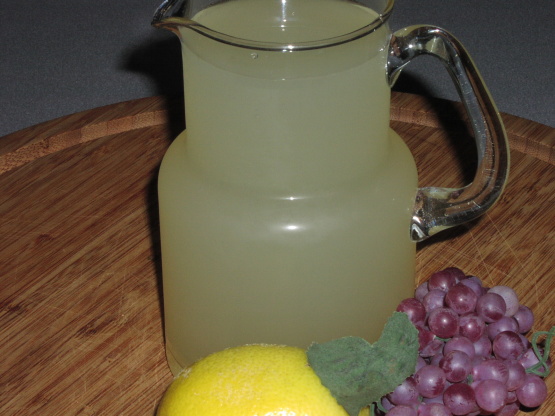 Indian lemonade for Zaar World Tour 8.

Well, well, well..I would never have thought that this would be so tasty...I can see why you used 1/2 the amount of cumin...it is very dominate...but that's OK in my book cuz I love it...but using a full tsp would have been way too much...so if you aren't a huge fan I would use 1/4 tsp...I wanted to lower the sugar content so I used splenda with great results...I wasn't sure what to do with the ginger...I just smashed it with a knife...but after it came to a boil it seemed to want to sit in the bottom of the pan... so when I poured it into a container after it cooled it was left in the bottom so that's where it stayed...now I wonder if I made sure it when into the container if it would have had more ginger taste to it...I will give that a try next time...I had no mint but I bet it would have made a nice garnish...thanks for posting...I can't wait to try this on my friends and family...:)
Boil 1 cup water with sugar, rock salt, ginger, and cumin to make a simple syrup.
Add remaining water and lemon juice.
Chill to ice cold.
Pour over ice or blend with ice.