awalde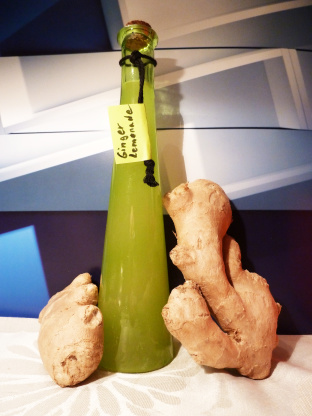 Recipe typical of Trinidad and Tobago, found on Islandfave.com. Posted for ZWT5. Super simple and sounds delicious.

Top Review by awalde
Incredible easy and spicy. I love the taste and smell of fresh ginger. Ginger is as an alternative cold remedy and this recipe is perfect for this. You can use this as refreshment with soda of with hot water (codd as cold remedy). My children and all my family love this.
How sweet it should be depends only on your taste. If it's hot I would suggest using more soda water and less ginger concentrate. THANKS A LOT!
Mix the 1/2 cup of water with the ginger and squeeze through a strainer to get ginger concentrate.
Add the sugar and the lime juice to this. Stir well till all the sugar dissolves.
Adjust the sugar if you need to. Pour it into bottles and refrigerate.
To serve, add a teaspoonful of this concentrate to each cup of chilled water or Sprite and mix well.
Serve over ice in a goblet garnished with a mint leaf.