katew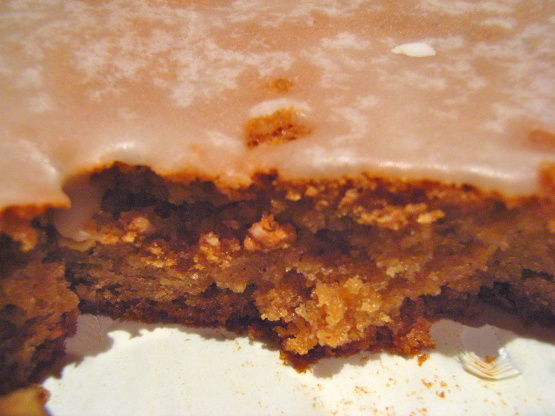 This is a very simple slice to make. It's a great everyday recipe and a slice with a cuppa is divine. It's Gluten Free but can be made also using regular wheat flour (all-purpose flour ) with success too. If you use GF flour, nobody would guess that this slice is gluten free
***SLICE BASE***.
Preheat oven to 160°C.
Combine flour, ginger, sugar and coconut.
Mix together melted butter and syrup. Then add to the dry mix. Add lightly beaten egg.
Press into a well greased lamington tin or 20cm square pan(or equivelant).
Bake 25-30 minutes. Less cooking time gives a light cakey slice base and more cooking time gives a crisp biscuity (cookie style base.
***ICING***.
Sift the icing sugar.
Combine all remaining ingredients in another bowl.Stir all together until smooth and spread over the cooled slice base.