Rita1652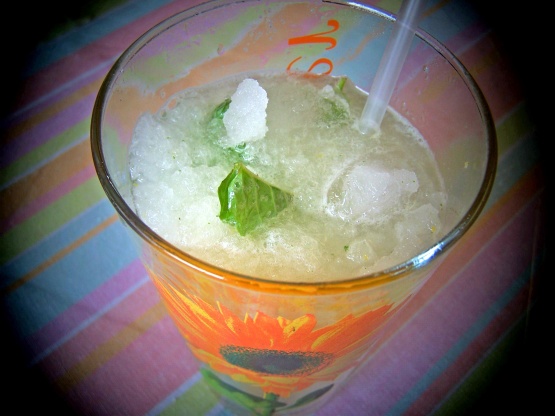 A delightful drink from VegWeb. Sit back and relax.....

So good and refreshing! I actually didn't add any extra sugar to this as I thought the sweetness of the Sprite was more than enough. The lemon juice, mint and ginger give it a wonderful flavour.
Mix together the lemon juice, ginger juice, salt, sugar, mint leaves, and lemon rind.
Put about 1/4 cup of the crushed ice into a tall glass, add 1/4 of the lemon-ginger mixture, pour the Sprite over it and serve immediately. Enjoy!
Ginger Juice:.
Slice 4 or 5 thin rounds of ginger and simmer in 1/4 cup of water in a small pan for about 5-7 minutes to get a nice gingery flavored juice.