Bergy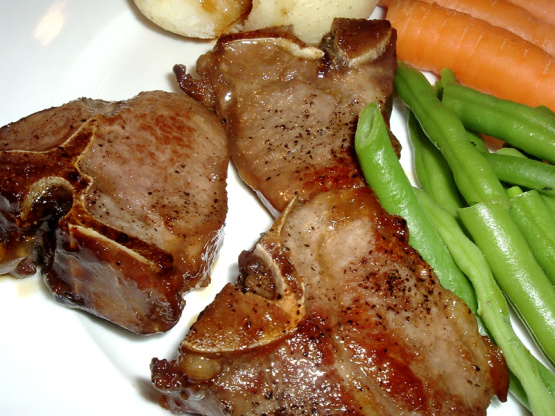 I love lamb chops and thought I would try something different from the usual Mint - For my taste this was simply delicious. If you haven't tried lamb "pink" do try it, once you have you will never go back to overcooked lamb!. Score the fat on the outside edges of the chops before frying.
Season the chops with salt& pepper.
Lightly spray a skillet and brown the chops on both sides over high heat (apprx 1 minute each side).
Add Marsala wine.
Spoon the marmalade over the chops.
Cover and finish cooking.
The time depends on the thickness of the chop and how well done you like them.
Medium/pink is apprx 3minutes per side.