Bergy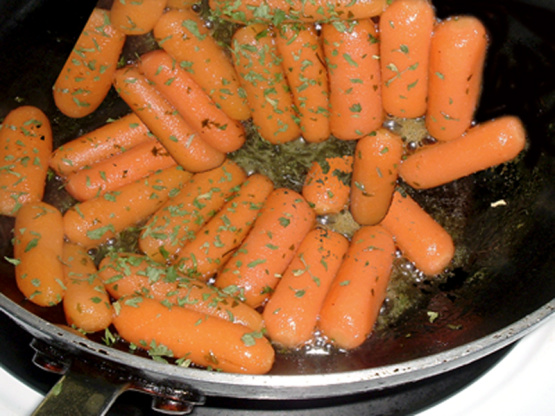 Ground ginger makes these carrots surprisingly tasty! The recipes comes from McCormicks spices.
In a large skillet combine carrots, water,and 1 tablespoon of the butter.
Bring to boiling; reduce heat to medium.
Cover and cook for 6 to 8 minutes or until carrots are nearly tender.
Drain; return to skillet.
In a small bowl combine honey,orange juice, ginger,salt,and nutmeg.
Pour over carrots.
Add the remaining butter.
Cook,uncovered,5 to 6 minutes more or until carrots are tender,stirring to glaze carrots.
Just before serving, sprinkle with parsley.