ImPat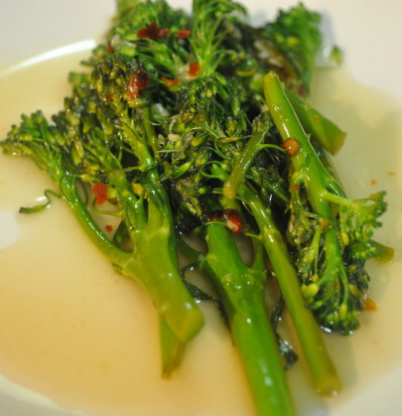 Top Review by ImPat
I picked some young brocolinni for the 2 of us and as it was on the young side (stalked were very slim) I cooked as directed up to step 3 and then added the mirin and water bought to the boil and then put the lid on and turned of the heat and a few minutes later it was just right and was thoroughly enjoyed by the DS and myself, thank you Ambervin, made for All You Can Cook Buffet.
Heat oil in large skillet over medium high heat.
Add ginger, pepper and garlic, saute 30 seconds.
Add broccolini and salt, saute 2 minutes.
Add mirin and water, cover and cook over low heat 10 minutes or until tender.