Mandy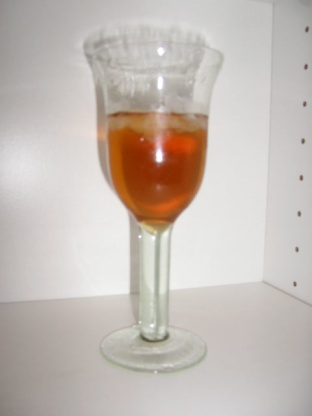 This is adapted from a Stone's recipe. The recipe calls for citrus infused vodka but I didn't have any so used a smaller amount of home-made limoncello instead. Using limoncello makes it lovely & sweet on the palate, next time I'll try the citron to see how the flavour differs.
Shake all well and strain into a chilled cocktail glass.
Garnish with flamed orange zest and a small piece of crystallised ginger.