Ginger Chicken With Tomatoes
Prep 25 mins
Cook 15 mins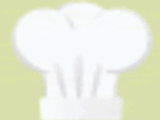 Serve over steamed brown or white rice.
Make and share this Ginger Chicken With Tomatoes recipe from Food.com.
Directions
In a large skilet heat oil over medium heat. Add chicken and cook for 4 to 6 minutes, or until lightly browned, turning once halfway through cooking time. Remove chicken from skillet; set aside.
Add onion, fennel and ginger to skillet; cook and stir 4 minutes or until tender. Add sugar and cook, stirring, for 5 minutes. Add undrained tomatoes, wine (or broth), balsamic vinegar and pepper. Bring to a boil and add chicken back to skillet. Reduce heat, cover, and simmer for 20 minutes, or until chicken is tender and no longer pink.