Ginger Chicken Bacon Wraps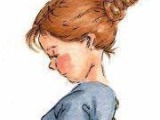 This is a delicious little appetizer, almost always the first to disappear from the plate when I serve them.
Directions
Cut chicken into 24 bit sized pieces.
Combine marmalade, soy sauce, ginger and garlic powder in a mixing bowl.
Add the chicken and marinate for 30 minutes.
Partially cook the bacon, so that it is still limp, not crisp.
Cut slices in half.
Drain marinade from the chicken pieces.
Wrap bacon strip around 1 chicken chunk and 1/2 water chestnut, securing with a wooden pick.
Place on broiler pan.
Broil for 3 to 5 minutes.
I always brush them with additional melted marmalade before serving.
Most Helpful
Ooooops! Sorry Marie!! I did forget the stars and here are some more ************** It is a great recipe!!
We had these for dinner tonight. I served these delectable morsels with garlic breadrolls and Chinese Coleslaw (recipe 9081). What a fantastic meal! Thank you for posting this keeper.

So sorry I didn't get a photo of these. They looked beautiful. I made about 50 of them and broiled them in my toaster oven because other stuff was baking in regular oven. They turned out great and this was one recipe everyone wanted. There were no leftovers, darn. Thanks for a great addition to my dinner party.