Rita1652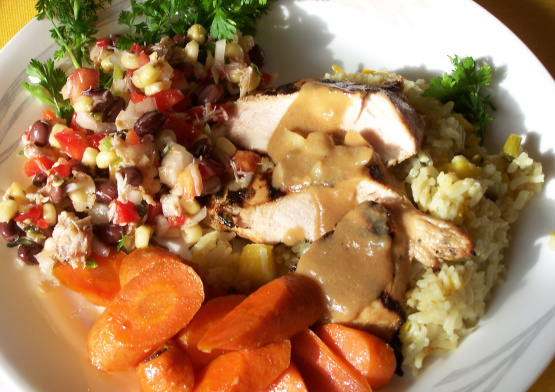 This recipe is adapted from The Tropical Cookbook and altered a bit to our taste.

Great Quick Recipe!! I added a finely diced chile to the marinade to add some heat. I also used chicken broth instead of water, like many other readers suggested.
Marinate chicken by placing in a large ziploc bag with onion, garlic, salt, pepper, basil, ginger, accent and worcestershire (shake it around a bit to coat chicken) for 1 hour, refrigerated.
I disgard the marinade left in the bag at this time, but it is your preference as to saute it with the chicken and incorporate it into the sauce.
Preheat Oven to 350 degrees
Saute chicken in oil until golden brown. Remove to baking dish.
In skillet, add remaining ingredients. Simmer until it becomes thick and makes a nice sauce.
Pour sauce on chicken breasts.
Bake for 1 hour.