alligirl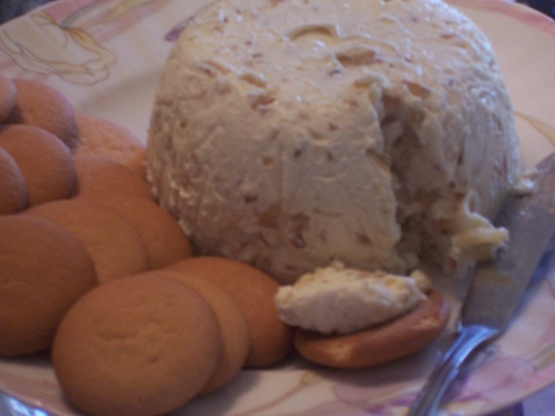 This is a good sweet appetizer(dip) served in a bowl, surrounded by gingersnaps, or cookies of your choice! Yum Yum! Cook time is chill time.

This was yummy! It came together quickly, with ingredients I usually have on hand; I served with 'nilla wafers and graham crackers. Deliciously different! I may add a few more almonds next time, and I will be making this again! Thanks, Sharon, for a tasty treat!
Combine cream cheese and half-and-half.
Beat at medium speed with an electric mixer until smooth.
Stir in ginger; chill 8 hours.
Sprinkle with almonds, and serve with gingersnaps.
Yield: 1 cup.