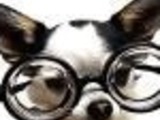 From "South of the Sahara: Traditional Cooking from the Lands of West Africa" by Elizabeth A. Jackson. It's cold but it tingles! Plan to let it sit at room temperature for at least a day before chilling. Chilling time is not included in the prep time.
Directions
Wash and then grind or grate the ginger, peel and all and place in a large bowl or pitcher.
Juice the limes and add the lime juice, the lime peels, the sugar and the cream of tartar to the ginger.
Pour the boiling water over the ginger mixture and allow to sit for at least two hours, stirring occasionally, until the mixture has cooled to room temperature.
Making sure the water is at room temperature (if it is too hot, it will kill the yeast), strain the mixture into a large pitcher or jar with a cover.
Sprinkle the yeast over the top of the strained liquid and let it sit uncovered for about five minutes so the yeast softens.
Now stir the mixture, cover it and leave it to sit at room temperature for 24 hours.
Strain again, chill and serve cold.
Note: This is not an overly sweet drink and not one in which you can substitute splenda for the sugar as the yeast feeds on the sugar.
Most Helpful
Rough and ready ginger beer. I did trim up the ginger a little, removing the knotty sections of peel, and then just sliced it. After a day I had very little alcohol, still much sugar, so I let it go a second day. I would double the yeast next time. It would probably be helpful for the directions to mention the importance of anaerobic fermentation - use a narrow container, don't shake or stir it, etc. to avoid producing bitter vinegar.

I don't want to give this a star rating because it may be a matter of taste. I was so excited to make this and the only change I made was to use light brown sugar. I did step 1 in my blender. When it was done the next day it looked wonderful and was fizzy from the yeast. However when I tasted it...Um...it only tasted of bitter lime rind! I don't like bitter things. I even added some Splenda after the fact and it didn't make it any better. I might try this again without the limes and I think I'd wait to strain it until it was done for the ultimate strong ginger flavor...I made another recipe I loved, recipe#172770 and would like to try that adding yeast after it's cooled off. Made for Zaar Tag.