Boomette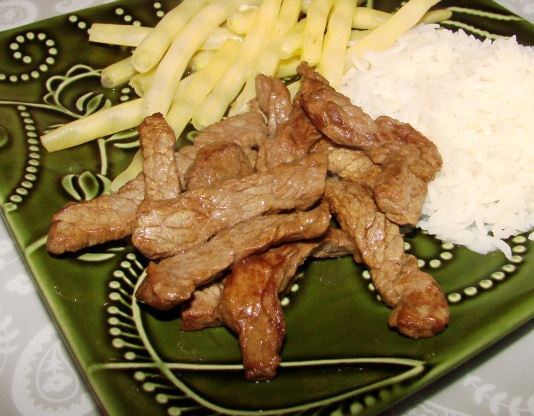 An old favorite of my mother from a Chinese cooking class. Don't ask me if it's authentic - I don't know. But it is quick, easy and delicious. Serve over hot rice, with broccoli and broiled pineapple.
Cut beef into thin, 2 inch strips.
Combine soy sauce, Chinese wine or Bourbon, sugar, garlic, ginger root and cornstarch, and pour over beef; let marinate in refrigerator for at least one hour.
Heat oil very hot in skillet; sear beef pieces quickly by tossing in pan and stirring frequently.
Do not overcook.
Beef should be cooked only about 5 minutes.