I just love asparagus! Friends moved here (Florida) from the Dakotas and told me they picked it out of the ditches there!! How wonderful...I'd be wading through ditches everyday! I think its a "special" veggie, something I haven't ever seen grown here. This is a nice Asian themed asparagus salad. Chilling time is not included in prep and cooking time.....You will need to chill at least an hour and a half.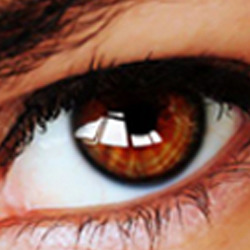 Fabulous! I grated my ginger root (that had been suspended in dry sherry) on my microplane into the vinegar in a saucepan, and reduced it by half. I added the sugar, and the remaining sauce ingredients, EXCEPT the salt, to the hot vinegar mixture, as I was a little concerned about how the raw garlic would taste if added later. I brought the asparagus to a boil in salted water, submerged the asparagus into the ice bath, then dried the asparagus on paper towels, before placing it onto a platter. I then poured the ginger sauce over the asparagus and chilled it for about an hour before serving. I thought the flavor was best at room temperature. Tagged under the 24-hour rule for Zaar Stars.
Combine the vinegar and gingerroot in a small saucepan; bring to a boil. Boil 7 minutes or until the liquid is reduced by half. Remove from the heat, and stir in the sugar. Set aside.
Snap off tough ends of the asparagus. If you want to, remove the scales from the sides of the asparagus stalk -- I don't.
Place the asparagus in a large skillet and add cold water to cover. Bring to a boil and immediately remove from heat. Plunge the asparagus into cold water (with ice) to stop the cooking process. Drain the water off the asparagus.
Arrange the asparagus on a serving platter.
Combine the vegetable oil and next 4 ingredients, stirring well; drizzle over the asparagus. Cover and chill at least 30 minutes before adding the vinegar mixture. One hour before serving, drizzle the vinegar mixture over the asparagus. Chill for one more hour.