Ginger-And-Spice Chicken Thighs
Bergy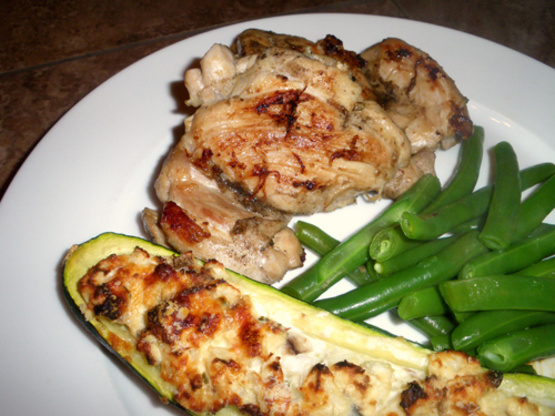 Every once in a while, I get in the mood for some of the "sweets" spices in my dinner entree. The recipe calls for skinned, boned chicken thighs, but I always use regular ol' chicken thighs. This recipe is from Cooking Light magazine.
Combine first 6 ingredients in a small bowl; stir well. Rub chicken with spice mixture; let stand 5 minutes.
Coat a large nonstick skillet with cooking spray; place over medium-high heat until hot. Add chicken; cook 2 minutes on each side or until browned. Add wine to skillet; cover, reduce heat to medium-low, and cook 5 minutes or until done. Spoon pan drippings over chicken.