Ginger and Honey Sweet Tea
Annacia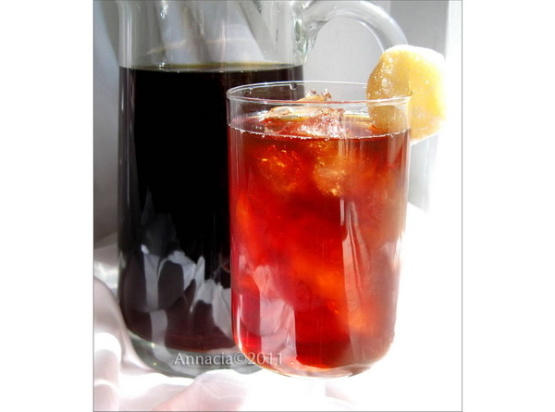 Ginger gives such a nice flavor kick to any food or drink. Enjoy this sweet tea on a nice hot day, and relax a few minutes! Adapted from Southern Living magazine.

Wonderful iced tea I used Tetleys and made as directed with Splenda for some of the sweetening. For the garnish I used a slice of candied ginger (and I just noticed that Deb did the same thing, lol). This really perks up iced tea and it won't be the last time I make this refreshing drink.
Bring 3 cups water to a boil in a saucepan; add tea bags. Lower heat and simmer 1 minute.
Remove from heat. Cover and steep 10 minutes.
Discard tea bags.
Stir in honey and ginger.
Pour into a 1 gallon container, and add 7 cups cold water.
Serve over ice.
Garnish with lemon slices, if desired. Squeezing in the lemon juice adds to the wonderful flavor.
Enjoy!