loof751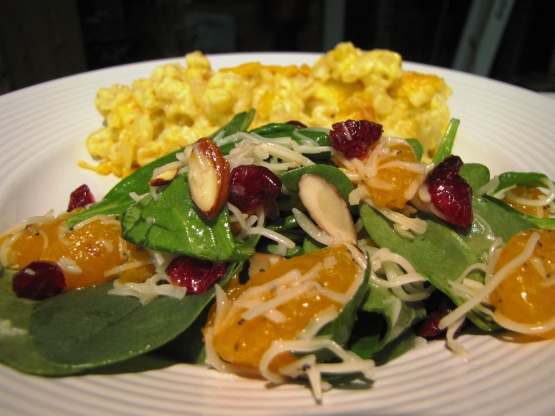 My friend Gina is amazing- and once you try this spinach salad you'll see why. It's easy, you can prep it ahead of time and everyone (yes, everyone) loves it.
Put dressing ingredients into blender, and puree -- toss with salad Ingredients and that's it!
Hint: You can prepare double the amount of the salad mix then save 1/2 the dressing and have 2 meals. This makes a great big salad.
Hint #2 : Don't put the dressing on until right before you eat if you want it to stay crisp!