Giant Pumpkin Muffins With Molasses-Ginger Glaze
Perfect fall muffins with a delicious-molasses glaze and a sprinkling of chopped crystallized ginger on top. Haven't made them yet, but they are calling my name. Recipe is from Bon Appetit.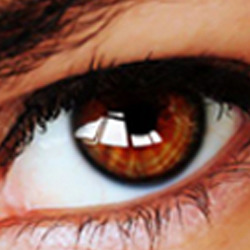 Moist and delicious! I made half a recipe (with 2 eggs), added 1/4 cup toasted pecans, and got 12 standard muffins that baked in a dark pan at 350F for 22 minutes. I added 1/8 teaspoon orange extract to the glaze, but forgot to add the tablespoon molasses! Because it made eating the muffins somewhat messy, next time I'll add all the crystallized ginger to the batter and leave it off the glazed muffin. Tagged in the game For Your Consideration, due 10/15/14.
Preheat oven to 350 degrees F. Spray 6 giant (1 1/4 cup) muffin cups or 18 standard (1/3 cup) muffin cups with nonstick spray. Sift flour, ginger, baking soda, and salt into a medium bowl. Using an electric mixer, beat 1 cup sugar and oil in a large bowl to blend. Beat in eggs one at a time, blending well after each addition. Beat in pumpkin, 1/2 cup molasses, buttermilk, and 1/4 cup crystallized ginger. Stir in flour mixture until well blended.
Divide batter among prepared muffin cups. Bake muffins until tester inserted into center comes out clean, about 40 minutes for giant muffins and 30 minutes for standard muffins. Transfer muffins to rack; cool completely.
Whisk powdered sugar, 1 1/2 tablespoons water and remaining 1 tablespoons molasses in a medium bowl, adding more water as needed to form thick glaze. Dip muffin tops in glaze; transfer to rack, allowing glaze to drip down sides. Sprinkle with remaining 1/4 cup crystallized ginger. Let stand until glaze is set, about 1 hour.