Alia55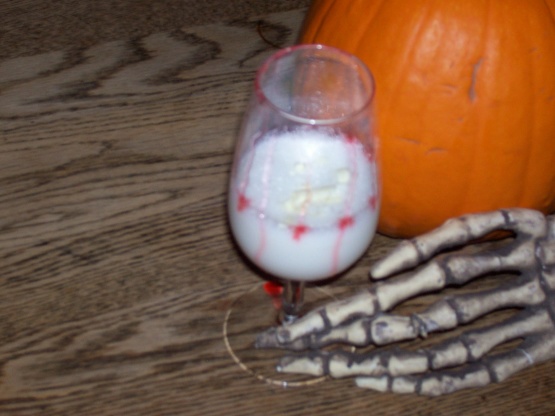 This is a nice and sweet cocktail.

We really enjoyed this at our little Halloween party for two! The amount of vodka was a little bit strong for us, but we are not frequent drinkers, so the amount is probably fine for most people. We ended up lessening it to just one ounce for all further drinks, and increasing the amount of the other ingredients by a small amount, which made it perfect for us. We also used Stolichnaya vodka instead so that may be a consideration too. All in all this was great, and we will definitely be doing this again - not just for Halloween if I have anything to say about it!
Mix all ingredients in a cocktail shaker with ice.
Strain into a chilled martini glass rimmed with white chocolate shavings.