Ghirardelli Ultimate Fondue
Food.com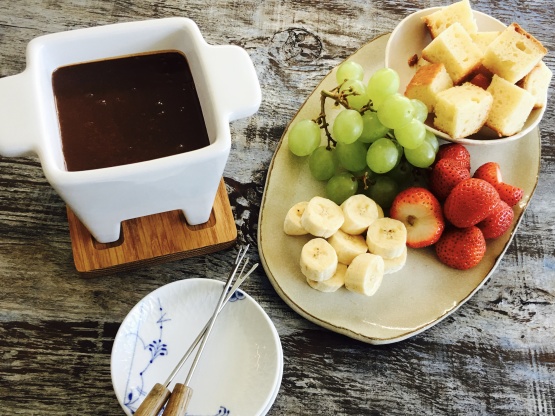 Dip in strawberries, large seedless oranges, grapes, melon (honeydew or cantaloupe), banana slices, kiwi fruit, fresh pineapple chunks, pieces of cake, cookies, or other items. Ghirardelli newsletter is where this can be found.
In a medium saucepan at medium heat, combine milk or cream , vanilla, and butter, and heat until mixture just simmers.
Remove from heat, and stir in chocolate bars and liqueur until completely melted and smooth.