Parsley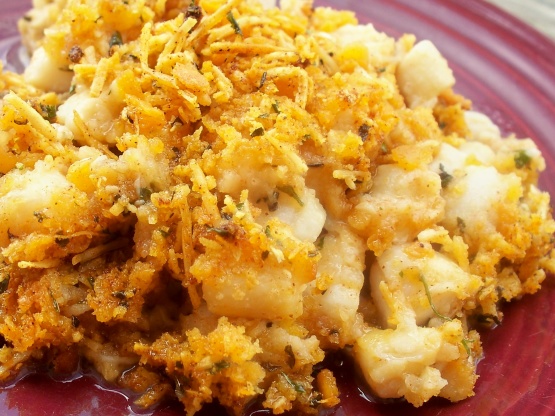 How can you go wrong with scallops, seasoned bread crumbs, I prefer Italian croutons, crushed, garlic and fresh grated Parmesan cheese. UMMMM

made this last night for dinner. it was OK, but nothing imressive. Hubby thought the topping over powered the delicate flavor of the scallops. Won't be making this again.
Preheat oven to 400 degrees. Pour melted butter into a 2 quart oval casserole dish. Distribute butter and scallops evenly inside the dish.
Combine the bread crumbs, onion and garlic powder, paprika, parsley, garlic and Parmesan cheese.
Sprinkle this mixture over the scallops.
Bake in the oven until scallops are firm, and bread crumb mixture is lightly browned,about 15 minutes.