A little time consuming and laborous, but healthy and tasty
Directions
In a medium bowl, mix the ground teff, oats and brown rice well. In a measuring cup mix the water and cider vinegar then mix well with the dry ingredients. Cover and leave on the counter at room temperature for 24 hours.
In your mixer bowl add the ground nuts, starch or starches, ground seeds, ground flax, chia, guar gum, baking powder, baking soda and salt. Mix well.
In a medium bowl mix the eggs, oil and honey then add to dry ingredients but don't mix yet.
In a measuring cup bloom your yeast with the 115 degree water and the teaspoon of sugar until it's foamy, about 10 minutes.
Add the soaked grains and the bloomed yeast to the mixer and mix all ingredients until incorporated, scrape down then mix on medium for 4 minutes.
Divide evenly and place in two greased and floured 9 by 5 inch bread pans and let rise in a warm place (I use my oven with the light on) until dough clears the top of the pans, about 45 minutes then bake in a 350 preheated degree oven for about an hour until the internal temperature is about 210.
Reviews
Most Helpful
As stated by the other reviewers...this tastes like "real" bread!!! This is a dream come true for the gluten-free real food community. When I found out I was gluten intolerant, I searched and searched for a GF bread recipe that incorporated the traditional preparation methods of soaking the grains beforehand to enhance digestion and nutrient absorption. This bread turned out perfect! It didn't fall, and wasn't gummy. I followed the recipe exactly except for substituting 1/2 cup of almond flour for the ground nuts. Oh, and I used honey to proof. Next time I may try sorghum, as one other reviewer did. Mmm...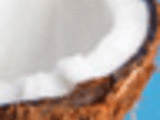 Wow! I can't believe how this turned out!! My DH said, "It tastes like real bread!" It raised and everything! I haven't had much success at GF bread (except for one recipe of mine, but it doesn't have much nutrition) and I've never tried soaking the flour. Here's what I changed: used sorghum for the teff, 1 C water and 1 C kefir to soak, 2/3 C sunflower (no sesame) and honey to proof. Great directions, but I still messed them up and it still came out great. I am so impressed. Thanks so much.

WOW!!! This bread is the BEST!!!! It is the first GF bread I've ever eaten that hasn't been at all gummy. Of course, it hasn't even cooled yet, so maybe it will 'gum' a bit more as it sets, but I don't think so. In fact, if I have any 'concern' it is that it might be too crumbly, but we will see once it cools! Here is what I did. I used millet flour in place of the teff; 1/2 c. coconut flour in place of the nuts; 1/3 c. arrowroot + 1/3 c. tapioca. Then, when I soaked the grains overnight, I added 1 tsp. yeast and 1 tsp. sugar so I would get almost more of a fermented mix. I also did 1 T. baking powder, and 1 T. baking soda, because I usually have problems getting bread to rise enough. Not with this bread! It actually rose too much and overflowed both of the 9 x 5 pans. I scooped up the droppings and piled them in the middle of a mini loaf pan, and it filled it about 1/3 of the way, and made a very nice roll! The bread continued to drip over into the oven, and i removed the drippings off my stone about 20 minutes in, and we still ate them! Next time, I will either cut back on the baking powder/soda, or just fill a mini muffin pan 1/2 full. before filling the other pans.