Getränkter Zitronencake (Swiss Lemon Loaf)
twissis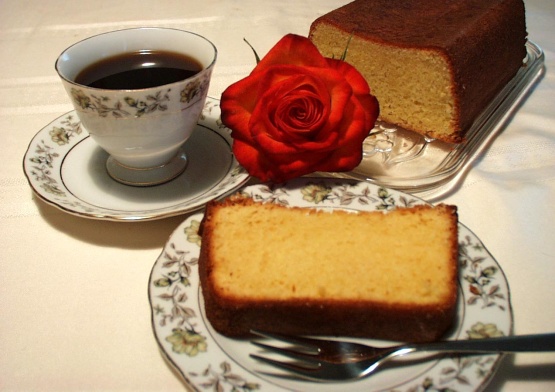 This lemon loaf is very popular here in Switzerland and extremely moist!

i haven't made this yet, look forward to it but reading "crazy canuck"s question about converting to 1 cup each, don't forget that these are weights and flour is one of the more difficult to convert to cups because of density and type. Posting a flour conversion recipe and will update this when i have it but essentially in this recipe it would have to be 2 cups not 1 cup.
The loaf pans in Switzerland are 9-10cm in width and adaptable in length. For this recipe you need to adapt the length to 28-30cm. However, I assume that this recipe will work equally well in a slightly different size of loaf pan.
Beat the butter.
Add some of the sugar, then an egg. Mix until well incorporated. Carry on with the remaining sugar and eggs the same way. Always make sure that the ingredients are well incorporated.
Add the zest of the two lemons.
Mix flour, baking powder and salt in a separate bowl. Then mix into the other ingredients. Don't use an electric mixer for this.
Generously butter your loaf pan (see point 1) and pour the batter into it.
Bake on the middle shelf of your oven at 180°C/355°F for 60-65 minutes.
Cool cake slightly after it has baked.
Mix all ingredients for the glaze.
Use a knitting needle and make plenty of wholes into the loaf and pour the glaze over the cake.