Gerschuh's Restaurant Old Fashioned Sugar Cream Pie
Brad 007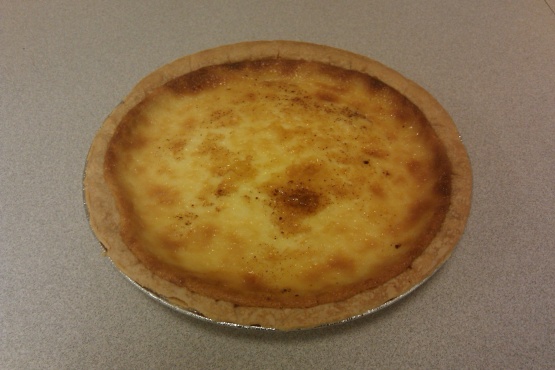 This recipe is from Gerschuh's Restaurant that was in Greenville for many years and was known for their pies. Enjoy!

Great recipe! Better than the Amish sugar cream pie recipe on here. Not as sweet as it. I recommend that you use a deep dish pie shell. I bought regular pie shells and the recipe filled both shells. They were about 3/4 inch thick. I made them up because I had to use up some whipping cream that was about to expire. I made a good choice using this recipe. I cooked the pies for about 1 hour and 15 minutes in a conventional oven. They may have gotten a a little overcooked, but they were still really good!
Preheat home oven to 350 degrees.
Mix the sugar with the flour until completely blended. Add the salt and whipping cream.
Blend the half-and-half with the yolks and stir into the sugar mixture, then add the vanilla.
Just blend the mixture; do not beat it.
Pour into an unbaked pie shell, distribute the cold, chopped butter evenly on top of the pie filling and sprinkle cinnamon on the top.
Bake the pie until the filling is completely set when the pie is jiggled. Bake "until it bubbles through for 10 minutes." In a convection oven that takes and hour and 15 minutes. In the home oven start checking the pie after an hour.
Gerschuh's.