German White Bean & Pea Salad
German White Bean & Pea Salad with Prosciutto & Smoked Cheese. Nutritious, colorful, chock full of tasty ingredients, and easy to toss together. Serve it with German wholegrain crispbread or sunflower seed bread for a light summer meal. If you cannot find Bavarian rauchkäse (a smoked semi-soft cheese) try another smoked semi-soft cheese. Adapted from A Taste of Germany.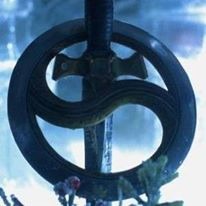 Excellent salad. I loved the flavors in the vinaigrette. The salad was perfect for a light lunch.
Whisk together Marjoram Vinaigrette ingredients until smooth and emulsified.
Place all ingredients except vinaigrette in a large bowl. Add vinaigrette and toss gently.
Serve alone, or spooned over lettuce leaves if desired.