lazyme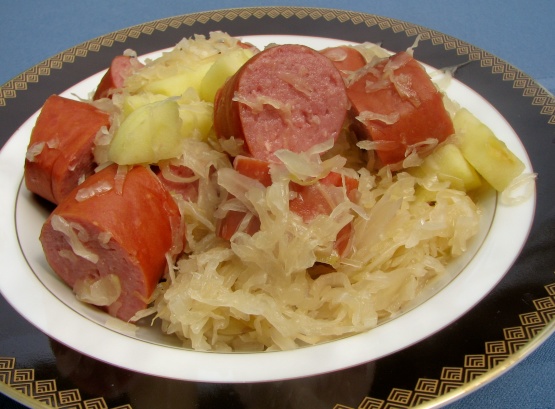 This is a one-dish skillet recipe made with apples, sausage and sauerkraut. Recipe is from All Recipes.
Combine the apples and sauerkraut in a deep skillet over medium heat.
Bring to a simmer then cook for about 10 minutes, until apples are starting to soften.
Stir in the brown sugar and kielbasa.
Cook for another 5 minutes, or until heated through.