Prep 30 mins
Cook 40 mins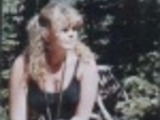 This very flavorful soup is so good on a cold night served with hot French bread or homemade bread. I found it in a Better Homes and Gardens cookbook, published in 1981.
Directions
In a large saucepan combine sausage, potatoes, onion, salt, pepper and water.
Bring to boil, reduce heat.
Cover and simmer for 20 minutes or until potatoes are almost done.
Stir in cabbage.
Cook 10 minutes more.
Stir in 2 1/2 cups of the milk.
Stir remaining 1/2 cup of milk into the flour.
Stir flour and milk into soup.
Cook and stir until thickened.
Stir in cheese until melted.
Most Helpful
Delicious winter tummy warmer! I followed the recipe to a T, but used 1/2 cup Swiss cheese and 1/2 cup cheddar. Served with warm crispy rolls fresh out the oven. Thanks Karen. =)

This is a very satisfying recipe. Try using different cheeses to vary the taste.
Sooooo yummy! I used chicken stock in place of the water and didn't have too much time for the prep part, so I bought a bag of the shredded cabbage instead of the head of cabbage. I used the crock pot instead. After putting the stock, sausage, potatoes, onions, salt and pepper into the crock pot, I let it cook on high for about 2 hours. Then I added the cabbage and let it cook down on low. I added the milk and left it for a couple of hours and then thickened it up and added the cheese. I didn't think I would care for the cabbage too much but it really added to the dish. I took this to a friend's house as an addition to our German dinner we planned. It was a hit and everyone wanted the recipe!