Kim127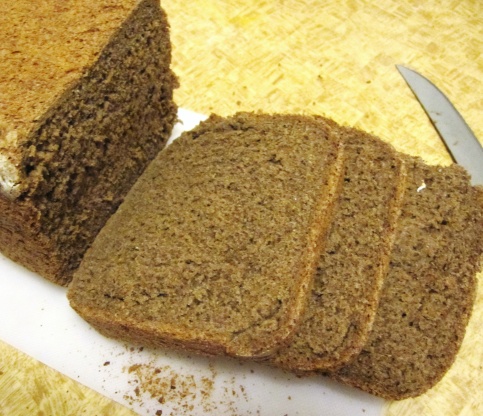 This sounds great. I always love new recipes for my ABM! This is posted for ZWT. Source: razzle dazzle recipes
I was personally disappointed in this recipe. I didn't realize that I was making a very dark bread. If I had seen the photo before i made it I would not have made it. When I was putting the ingredients in....I thought, "Why does this recipe have both molasses and cocoa in it? This will not be anything like the light rye breads I ate when I lived in Germany." Alas, it is even darker than the photo reflects. My DH is happy...he loves dark breads...I'm not a fan. Sorry but a 4 isn't so bad...DH would have given a 5 and I would have given a 3...so I compromised and made it a 4. I'm sure that my GGreat Grandparents would have loved it. Made for the Oma Challenge in the ZWT #6 game of 2010.
Put the ingredients in your bread machine in the order recommended by the manufacturer. Mine is liquids first.
Select cycle and press start!
Works well on a whole wheat cycle.